Dev
Facebook announces Nuclide, an open-source IDE based on GitHub's Atom text editor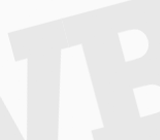 Above: The Nuclide IDE.

Image Credit: Facebook March 26, 2015 5:16 PM
Jordan Novet 0 Gaming execs: Join 180 select leaders from King, Glu, Rovio, Unity, Facebook, and more to plan your path to global domination in 2015. GamesBeat Summit is invite-only -- apply here. Ticket prices increase on April 3rd!
---
Facebook today announced that it's built Nuclide, its own integrated development environment (IDE) composed on top of Atom, the text editor that code-repository software company GitHub first released last year.
And parts of the system — which features auto-completion and a JavaScript type checker, as well as Facebook's new React Native library — could well become a part of Atom.
"Nuclide is a set of packages implemented on top of Atom, and we are working closely with GitHub to contribute upstream to the core project," states Nuclide's purpose-built website.
Nuclide is one of several open-source tools for developers that Facebook unveiled at its F8 conference. Others include user segmentation tools Year Class and Connection Class.
Facebook is encouraging developers to join the Nuclide Facebook group — of course! — to get updates on the IDE.
More information:
Facebook is the world's largest social network, with over 1.39 billion monthly active users. Facebook was founded by Mark Zuckerberg in February 2004, initially as an exclusive network for Harvard students. It was a huge hit: in 2 we... read more »
Powered by VBProfiles
---
VentureBeat's VB Insight team is studying email marketing tools. Chime in here, and we'll share the results.

#auto