Technology Lab —
NSA, GCHQ used open source software to spy on Israeli, Syrian drones
Image tools unscrambled encrypted analog video feeds, documents reveal.
Sean Gallagher - Jan 29, 2016 5:50 pm UTC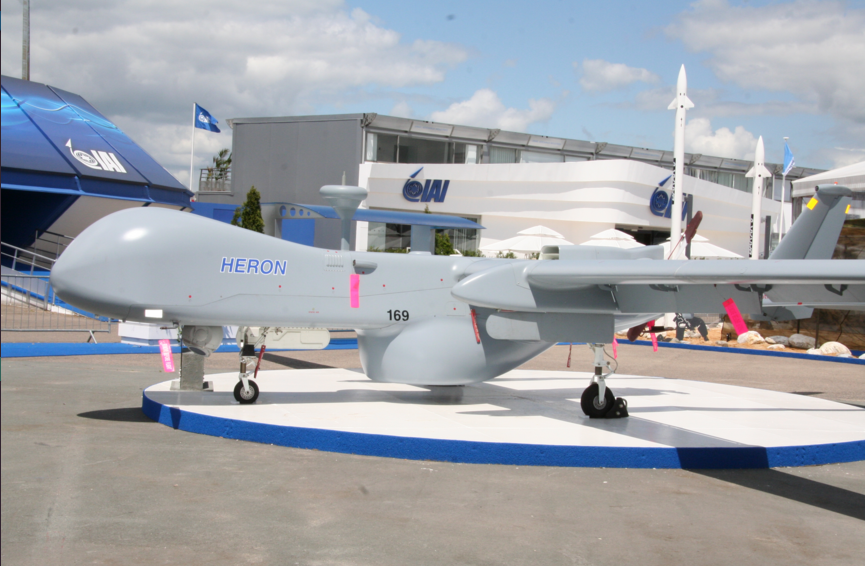 Georges Seguin (Okki) / via WikimediaDocuments provided to The Intercept by National Security Agency whistleblower Edward Snowden show new evidence of a long-running surveillance campaign against drones flown by the Israelis, Syrians, and other nations in the region. The operation by the United Kingdom's Government Communications Headquarters (GCHQ) signals intelligence organization, with the assistance of the NSA, intercepted scrambled analog video feeds from remotely piloted aircraft and tracked the movement of drones. In some cases, the operation even intercepted video from Israeli fighter aircraft during combat missions.
There was no supercomputing magic involved in at least most of the video interceptions. As part of an operation codenamed "Anarchist," NSA and GCHQ analysts used Image Magick (an open source image manipulation tool) and other open source software developed to defeat commercial satellite signal encryption. One of the tools, called antisky, was developed by Dr. Markus Kuhn of the University of Cambridge's Computer Laboratory. The tools could be used by anyone able to intercept satellite signal feeds then exhibit the patience and skill to sort through the pixels. However, the conversion to digital video feeds on some drones has apparently made video interception more difficult.
The signals were intercepted at a GCHQ station at the Royal Air Force's communications installation in the Troodos mountains of Cyprus. The facility, near Mount Olympus, is used by the GCHQ for exploiting satellite and radio communications in the eastern Mediterranean and Levant regions—including Israel, Syria, Lebanon, Turkey, Egypt, and much of North Africa. The encrypted signals were then processed with Image Magick and antisky, according to a training manual obtained by The Intercept. That manual details the process of "brute forcing" the breaking of encryption on satellite video feeds.
Many of the images captured were from low-resolution analog feeds used to check the condition of the drones themselves. This allowed the GCHQ and NSA to get a view of the payload of the drones but not necessarily their surveillance data. One image revealed by The Intercept appears to show an Israeli IAI Heron drone—a high-altitude mid-sized drone with a range of 350 kilometers that is capable of staying aloft for over 40 hours—carrying a weapon. The image is possibly the first direct public evidence that Israel is using armed drones.
A redacted image from an IAI Heron tail camera published by The Intercept, showing what appears to be a missile on the left wing of the drone. The Intercept
A page from an NSA manual on decrypting imagery from within scrambled video feeds.
A frame from video intercepted from a Syrian-operated, Iranian-built Ababil III drone flying over western Syria.
A screen capture from video from an Israeli F-16 over Gaza in January, 2008.
Additional images show the live surveillance feeds from other, smaller drones. Surveillance video was also captured from an Iranian-manufactured drone flown by the Syrian military in March of 2012. Also among the images captured by the GCHQ and published by the Intercept is a video feed from an Israeli F-16, possibly flying over the Gaza Strip during operations in January 2008. An internal NSA newsletter described the F-16 video as being 14 seconds long and showing a ground target being tracked—though the quality of the decrypted video only shows the targeting symbology clearly.

The US has also been the target of low-tech drone video feed "hacking." Iraqi insurgents, using gear that was possibly provided by Iran, were able to use SkyGrabber, a $26 "off-the-shelf" software package, to intercept video feeds from Predator drones live in 2008 and 2009 (though those feeds were not encrypted at the time).

The job of intercepting video has become more complex for the NSA and GCHQ, however, as Israel and other drone operators have moved to using digital video feeds mixed with other data. In a 2010 report from the GCHQ, an analyst noted that one captured feed "revealed multiple video streams from different cameras... this is potentially a significant upgrade to the normal analogue video we see, this new system adds the capability to see a number of video feeds simultaneously...we currently have no collection system capable of processing this signal due to the high data rate and complexity of the underlying data."

Though allies who frequently share signals intelligence, the US and Israel have long spied on each other—although the Israeli government claims to have stopped spying on the US after the arrest of US Navy analyst Jonathan Pollard for spying on behalf of Israel in the 1980s. The Israeli government expressed no surprise about the spying. Yuval Steinitz, Israel's minister of national infrastructure and energy, told Israeli Army Radio, "I do not think this is the deepest kind of secrets, but it is certainly something that should not happen, which is unpleasant." He added that the Israeli government would now obviously have to consider changing how it encrypts drone video.

Listing image by Georges Seguin (Okki) / via Wikimedia

Sean Gallagher Sean is Ars Technica's IT Editor. A former Navy officer, systems administrator, and network systems integrator with 20 years of IT journalism experience, he lives and works in Baltimore, Maryland. Email sean.gallagher@arstechnica.com // Twitter @thepacketrat

You must login or create an account to comment.

← Previous story Next story →

#auto