The company that powers Google Hangouts wants to radically disrupt all business videoconferencing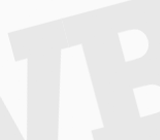 Image Credit: ShutterStock July 23, 2012 12:01 AM
John Koetsier 0 Want to master the CMO role? Join us for GrowthBeat Summit on June 1-2 in Boston, where we'll discuss how to merge creativity with technology to drive growth. Space is limited and we're limiting attendance to CMOs and top marketing execs. Request your personal invitation here!
---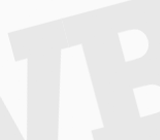 Video is the new audio. With more emotion, more nuance, and more effective real-time communication, videoconferencing is growing at a 20 percent annual rate in business.

But that's not fast enough for Vidyo, the company that Google tapped for the technology behind Google+ Hangouts.

To accelerate growth of the videoconferencing industry — and grab share from market leaders like Cisco and Polycom — Vidyo is employing the traditional web nuclear weapon: free.

"We want to transform business-to-business video," Vidyo senior vice-president Marty Hollander told VentureBeat. "Everything from high quality and high cost to free web-based services."

In a complicated world that includes everything from six-figure telepresence systems that use dedicated hardlinked network connections to Internet-based services such as Blue Jeans Network (see our recent coverage) to a couple of colleagues hooking up via Skype, Vidyo wanted to build a system for connectivity that everyone can use, said Hollander.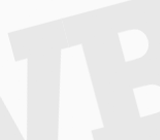 Above: Videoconferencing: my screenshot of Vidyo's feed

Image Credit: John Koetsier

A director of product led me through a demo of the new product, called VidyoWay: I connected via my Mac, and he jumped in via an iPad.

Then he pulled in colleagues on competing enterprise videoconferencing platforms: Microsoft  Lync, Logitech's LifeSize, a Polycom system, and perhaps another.

The system auto-detected my crappy Wi-Fi, and sent me a feed my feeble access point could handle. Still, I received a pretty good-looking 720P picture: baby HD, maybe, but still HD.

But others received a better experience, and that's due to what Vidyo thinks is one of its major competitive advantages: no transcoding.

"Everyone gets the best experience their network can deliver," Hollander told me. "All those people who are using legacy clients are transcoding."

Transcoding is a four-letter word in the video industry. It degrades video quality and adds latency as CPUs struggle to decode video in one format, re-encode in another format, and re-send out to participants … all in real-time.

"It's not a good experience," Hollander opines. "Vidyo is multi-stream capable, so there's no transcoding."

That's interesting enough in and of itself. But Vidyo wants to grow, and to grow fast. So the company upped the ante, and decided to offer the service to end users for free. Users — such as myself — don't need a Vidyo service plan or system. Instead, it's as free to join as any audio-conferencing service … which was exactly the company's inspiration.

"We're offering the free 1-800 dial tone for video for anyone to connect," says Hollander.

The company expects people to fall in love with the quality and the ease-of-use, which is a significant upgrade on legacy systems. (The press release says Vidyo has an "executive-friendly" user interface, which I am, perhaps uncharitably, interpreting as code for technically deficient. I'm sure Videoconferencing for Dummies is coming soon.)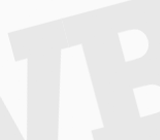 Above: Another mode of telepresence

Image Credit: Flickr

Hollander says that providing the service for free is cheaper marketing than Google AdWords, with the added benefit that the company will get to see who the heavy users are. Essentially, its another freemium model in which the company will upsell a fraction of the users to even better and richer products.

The one question in my mind: Blue Jeans Network. I tried that service just recently, connecting via just a web browser with others on a variety of systems. No downloads, no installs.

For Vidyo, I had to install a local client. There's no question, the quality was better. But for a freemium service, a no-install signup is definitely preferable.

(Note: if you already have an enterprise video conferencing solution, VidyoWay does not require any client download or installation.)

The answer, I suppose, lies in the target market. Vidyo's aiming squarely at the enterprise market with a high-quality experience for everyone on different platforms that's orders of magnitude easier than existing interoperability solutions.

In that market, the company has a good chance of shaking up market leaders Cisco and Polycom with a cheaper and — just as or more importantly — platform-agnostic business model.

Check out the system in this video:

Image credits: Vala Vella/Flickr, MightyOhm/Flickr, HolBox/ShutterStock
---
VentureBeat's VB Insight team is studying email marketing tools. Chime in here, and we'll share the results.

#auto