Business VB Webinar
VentureBeat Webinar: Big data, big money — how four companies are mining data for major innovation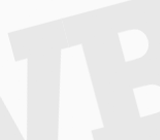 December 9, 2014 7:00 AM
VentureBeat Staff 0 Successful CMOs achieve growth by leveraging technology. Join us for GrowthBeat Summit on June 1-2 in Boston, where we'll discuss how to merge creativity with technology to drive growth. Space is limited. Request your personal invitation here!
---
Join us for this live webinar on Thursday, December 11th at 10 am Pacific, 1 pm Eastern. Register here for free. 
In the world of data, more may be better, but if you don't know how to stack that data into usable insights, you're likely wasting everyone's time. Enter the data scientists, the unicorns of the data world, so-called because not only do they need to have formidable statistical analytic capabilities — they must also be able to make brilliant intuitive leaps into people's behavior and apply those to a business case.
Think Nate Silver, the man who made data science a household concept by blowing open baseball predictions and election forecasting. The three data scientists joining us for this upcoming webinar do exactly the same thing — take hundreds of thousands of data points to create relationships between them and turn them into actionable insights. And they'll be sharing some of the most important aspects of data science relevant to a business audience today.
Like how customer behavior on seemingly random or irrelevant data points shape patterns that companies can use to predict future buying behavior. Perhaps you remember the Target example from 2012 when the company accidentally exposed a teen's pregnancy because it had successfully identified 25 products that when purchased together indicate a woman is likely pregnant. (The company sent marketing coupons for baby clothes and cribs which infuriated the dad of the then high-school-aged daughter, exposing Target's crack statistical analytics.)
Or how data on employee behavior on a wide number of correlated data points can indicate a person's likelihood to steal company data. Or how any number of data points in game play and social behavior can lead to valuable insights on monetization. Or even how the FBI can identify the potential for someone to become a crazed shooter (and place them on a watch list to be monitored and prevent future tragedies) based on their previous purchase history of items determined to correlate highly to that kind of behavior.
Join us for what, no doubt, will be a fascinating roundtable with four of today's rock stars of data science.
Panelists
Brad Shimmin, Principal Analyst, Current Analysis  Brad has been with Current Analysis for six years, bringing more than 20 years of industry experience to bear on his role as Service Director for Business Technology and Software. Together with the Principal and Senior Analysts supporting a number of research practices, Brad is responsible for monitoring and evaluating activities within three key industry areas, including enterprise data and analytics, collaboration and communication, and application platforms. Specifically, Brad provides detailed analysis of enterprise social networking technologies and data visualization and discovery solutions. Brad is recognized with many industry awards, including the Folio Magazine Award for editorial excellence, Computer Press Award for best online site, and several ASBPE awards for his work in the publishing industry. Brad graduated Magna Cum Laude with a B.A. in English from Utah State University, with minors in Archaeology, Philosophy, and German.
June Andrews, Senior Data Scientist, LinkedIn  June is an applied mathematician specializing in social network analysis. She has worked on the Search Algorithm at Yelp and designed algorithms for computing the structure of large networks with Professor John Hopcroft. Currently, June works towards understanding the impact of LinkedIn's Professional Network both on the global scale and for the individual member. She holds degrees in Applied Mathematics, Computer Science and Electrical Engineering from UC Berkeley and Cornell.
Mauricio Roman, Data Scientist, Loggly Mauricio loves detective stories and believes Sherlock Holmes is the early pioneer of the analytics revolution, with his passion for data collection, inference and even language analysis. At Loggly, Mauricio applies and develops Machine Learning-based software based from phenomenal Stanford-based courses in the field and building off a management consulting background at McKinsey. Before joining Loggly, Mauricio worked in data intensive projects with an IBM business analytics partner. When not immersed in data and algorithms, Mauricio can be found hanging out at Hacker Dojo, playing basketball, or spending time with his family.
Bruno Aziza, CMO, Alpine Data Labs  Aziza has held management positions at Apple Inc., Business Objects (SAP), AppStream (Symantec), Decathlon and Microsoft. At Microsoft, he built the company's Data and Analytics Business. Over the last 7 years, Aziza shipped over 10 products spanning across Analytics, Collaboration, Cloud & Social Media. He is the author of Drive Business Performance, a best-seller on "enabling a Culture of Intelligent Execution". He is a Fellow at the Advanced Performance Institute. Aziza was educated in France, Germany, the U.K. and the U.S. holds a Masters degree in Business and Economics and speaks French, German and English.
Moderator
Wendy Schuchart, Editor and Analyst, VentureBeat  Wendy is a technology journalist with more than a decade experience in enterprise IT. Most recently, Schuchart was the senior site editor of TechTarget's CIO Media Group. She has also served as section editor for UBM's Network Computing and Secure Enterprise. She is a frequent contributor to InformationWeek, Network Computing, Green Data Center, Wikibon and other leading tech publications. She holds a Masters from the University of Wisconsin – Milwaukee.
Register here for free.
This webinar is a co-production between VentureBeat and New Relic.
---
VentureBeat's VB Insight team is studying marketing analytics... Chime in here, and we'll share the results.

#auto