Big Data
Elasticsearch's $70M round proves there's big money in free software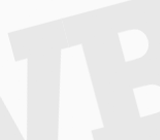 Above: Elasticsearch cofounder Shay Banon, who originally created and open sourced the Elasticsearch software in 2010.

Image Credit: Elasticsearch June 5, 2014 4:30 AM
Eric Blattberg Obsessed with mobile growth? Join us February 23-24 when we reveal the best technologies and strategies to help your company grow on mobile. It all takes place at our 5th annual Mobile Summit at the scenic Cavallo Point Resort in Sausalito, CA. See if you qualify here.
---
There's plenty of money to be made in the world of open source software.
Elasticsearch now measures around 500,000 downloads of its eponymous data search and analytics software each month, according to the company. But because it's all open source, those downloads don't earn Elasticsearch a single cent.
That didn't stop several big-name VC firms from pouring $70 million into the 18-month-old startup today. New Enterprise Associates (NEA), Benchmark Capital, and Index Ventures dig Elasticsearch's products, which the company monetizes primarily via support subscriptions.
In other words, if you don't need Elasticsearch's help, you can use its data search and analytics software for free.
Like so many products today, Elasticsearch's software helps enterprises make sense of their data. There are a lot of moving parts, but the main feature is the search engine, which enables companies to search through all types of data: social data, credit card data, bank trades, product info, and more.
"Any type of data that you can think of that you want to search across, we support it effectively," Elasticsearch cofounder Shay Banon told VentureBeat.
Using Elasticsearch, companies with big stores of data can slice and dice it into very specific categories. A cosmetics retailer, for example, might want to determine how popular a certain line of lipstick is among customers living in San Francisco versus customers living in New York.
But that's only one piece of what Elasticsearch calls the "ELK" stack, which consists of the Elasticsearch search engine, the Kibana visualization tool, and the Logstash log management tool — all of which are open source.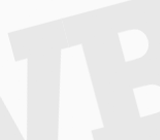 Above: Elasticsearch CEO Steven Schuurman.

Image Credit: ElasticSearch

Like every other startup founder, Elasticsearch CEO Steven Schuurman told VentureBeat his company lacks direct competitors, but in reality it has dozens. In search, it competes with companies like MarkLogic; in visualization, Tableau and SiSense; in log management, Splunk and Sumo Logic. What's different about Elasticsearch is that everything sits in one technology stack — and it's all free.

That's a pretty compelling proposition for enterprises, which are latching onto Elasticsearch by the thousands. Elasticsearch's userbase includes major companies like Facebook, Netflix, Comcast, and Goldman Sachs. The media can benefit from Elasticsearch, too: U.K. newspaper publisher The Guardian uses Elasticsearch as a foundation for Orphan, its powerful in-house data analytics tool.

"It's hard to find a place that doesn't use Elasticsearch now, to be honest," said Banon.

This new funding round is necessary to keep up with demand, said Schuurman. He declined to offer up revenue figures but said the company needs the money to scale up its infrastructure and global support teams.

Elasticsearch currently employs just under 100 people between its U.S. headquarters in Los Altos, Calif. and its European headquarters in Amsterdam. It plans to hire a lot more over the coming months.

"It's incredibly fun to build a company around an open source project that's actually successful," said Schuurman.
More information:
Elasticsearch is a real-time big data search and analytics company that develops and supports Elasticsearch, a popular and rapidly growing open source solution. Used by thousands of enterprises in virtually every vertical market, Elast... read more »
Powered by VBProfiles
---
Want more? Join us February 23-24 for our 5th annual Mobile Summit where the most senior leaders and best minds meet to discuss the latest mobile growth strategies at Cavallo Point Resort in Sausalito, CA. See if you qualify here.
---
#auto