Google acquires another machine learning startup, predictive analytics and wearables are driving the continued adoption of electronic health records (EHR), millennials are believers in the value of data-driven projects, Alteryx has released a new set of capabilities for its analytics platform, and H2O.ai has released an updated API for Apache Spark.
Let's start with Alteryx. The self-service data analytics company has added a new set of enhancements to the Alteryx Analytics platform. Among them is the ability to create models that progress from descriptive to predictive to prescriptive analytics. Alteryx said that this lets users evaluate possible alternatives and predict outcomes through simulation analysis.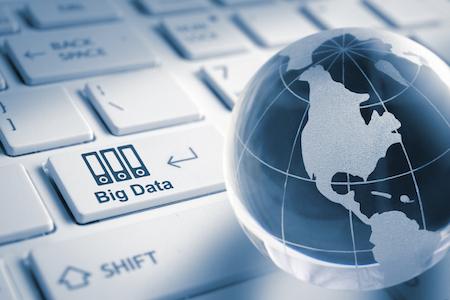 (Image: PonyWang/iStockphoto)
Other new capabilities include predictive modeling support for users working inside Teradata data warehouses with in-database analytics. Alteryx said that the parallel processing power of Apache Spark can now be leveraged to speed the blending of large datasets within in-database blending for Spark distributor Databricks.
[Want to know what's coming next for IT and industrial IoT? See Industrial IoT: the Next 30 Years Of IT.]
Alteryx is also offering a new Predictive Analytics Starter Kit that gives users an interactive, guided introduction to predictive modeling techniques, including A/B testing, linear regression, and logistic regression.
Finally, Alteryx said the new capabilities include greater scalability for self-service across an organization with Alteryx Server, which also leverages configuration management and an automation toolset with sample deployment scripts.
H2O.ai
Meanwhile, H2O.ai unveiled the newest version of its API for Apache Spark. H2O.ai, which calls itself "the company bringing AI to business," said that Sparkling Water 2.0 adds new features and functionality. These include: the ability to interface with Apache Spark, Scala, and MLib via H2O.ai's Flow UI; the ability to build ensembles using algorithms from both H2O and MLib; and the ability to give Spark users access to H2O's visual intelligence capabilities.
"Enterprises are looking to take advantage of a variety of machine learning algorithms to address an increasingly complex set of use cases when determining how to best serve their customers," said Matt Aslett, Research Director, Data Platforms and Analytics at 451 Research, in a prepared statement. "Sparkling Water is likely to be attractive to H2O and Spark users alike, enabling them to mix and match algorithms as required."
#auto