Oovoo extends its six-way video conference service to smartphones
January 6, 2010 7:22 PM
Paul Boutin 0 Want to master the CMO role? Join us for GrowthBeat Summit on June 1-2 in Boston, where we'll discuss how to merge creativity with technology to drive growth. Space is limited and we're limiting attendance to CMOs and top marketing execs. Request your personal invitation here!
---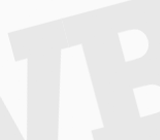 Videoconference service Oovoo will announce a new mobile product at the Consumer Electronics Show in Las Vegas on Wednesday. It's unclear whether or not there will be a proper demo, however.

The photo above shows a six-person Oovoo conference taking place across six monitors last fall, powered by an AMD ATI graphics chip.

Up until now, Oovoo has been available both as a Mac or PC download, or as a browser-based service. The next step is obviously onto mobile screens.

"With more consumers and businesses using smartphones and smartbooks and with the increased bandwidth capabilities of 4G networks, we can now bring our high-quality video calling to these mobile devices," CEO Philippe Schwartz said in a prepared statement.

What makes Oovoo special is its combo of deep features —  high-resolution video, video conversation recording, telephony, desktop sharing, video messaging, instant message chat, and file sharing — coupled with the fact it can handle a six-way conference without flaming out. That's why AMD used it for the ATI demo.

Pricing will supposedly stay the same: Free for two people, with the option of a monthly fee or a pay-per-use fee to accomodate three to six participants and let you dial direct to their phones. Whether or not you'll be able to talk to five other people from your phone, and what kind of phones will work with Oovoo, we'll find out on Wednesday.

Oovoo is a New York-based company founded in 2007, and is privately funded.

Check out our CES 2010 coverage.
---
VentureBeat's VB Insight team is studying email marketing tools. Chime in here, and we'll share the results.

#auto