GamesBeat
Magic Leap sheds light on its retina-based augmented-reality 3D displays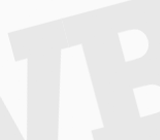 Above: A tiny, photorealistic elephant dances in someone's hands on the Magic Leap website.

Image Credit: Magic Leap February 20, 2015 3:00 PM
Dean Takahashi 0 Gaming execs: Join 180 select leaders from King, Glu, Rovio, Unity, Facebook, and more to plan your path to global domination in 2015. GamesBeat Summit is invite-only -- apply here. Ticket prices increase on April 10th!
---
Magic Leap is working on a tiny 3D technology that can shine images on your retinas, creating augmented reality that blends the real world with fantasy.
Rachel Metz, who wrote about Magic Leap for MIT Technology Review, explained what the mystery company (a startup that raised $542 million from Google last October) is actually working on and how it differs from other virtual reality projects. It will compete with Sony's Morpheus, Facebook's Oculus Rift, and Microsoft's HoloLens virtual reality and augmented reality technologies.
"Magic Leap had to come up with an alternative to stereoscopic 3-D – something that doesn't disrupt the way you normally see things," she wrote. "As I see crisply rendered images of monsters, robots, and cadaver heads in Magic Leap's offices, I can envision someday having a video chat with faraway family members who look as if they're actually sitting in my living room while, on their end, I appear to be sitting in theirs. Or walking around New York City with a virtual tour guide, the sides of buildings overlaid with images that reveal how the structures looked in the past."
She wrote that the experience is like "watching movies where the characters appear to be right in front of me, letting me follow them around as the plot unfolds."
The Dania Beach, Fla.-based Magic Leap hired sci-fi novelist Neal Stephenson as its "chief futurist."
More information:
Magic Leap is combining that inherent visual ability with mobile computing – giving you visual output equivalent to when you step outside into the world, but powered by the mobile tech you carry around. Using our Dynamic Digitized Li... read more »
Powered by VBProfiles
#auto