Big Data
Pivotal's big-data pivot: Ditching its Hadoop distro, sources say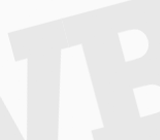 Above: Pivotal data scientists speak at VentureBeat's 2013 DataBeat/Data Science Summit event .

Image Credit: Michael O'Donnell/VentureBeat February 6, 2015 12:10 PM
Jordan Novet Obsessed with mobile growth? Join us February 23-24 when we reveal the best technologies and strategies to help your company grow on mobile. It all takes place at our 5th annual Mobile Summit at the scenic Cavallo Point Resort in Sausalito, CA. See if you qualify here.
---
Updated at 2:40 p.m. Pacific: Gigaom also reports that Pivotal is open-sourcing its Hadoop technology.
Pivotal, a spinoff of EMC and VMware, could be preparing to pull out of the Hadoop market, sources are telling VentureBeat.
We haven't been able to confirm the exact details of the changes. But we do have reason to believe big changes to its big-data strategy are in fact coming.
Pivotal's distribution of Hadoop — a set of open-source tools for storing, processing, and analyzing lots of different types of data — has received far less buzz than distributions from Hadoop-centric companies like Cloudera, Hortonworks, and MapR.
On top of that, Pivotal laid off about 60 employees, most of them focused on big data, according to a still unconfirmed report from CRN.
Several independent sources tell VentureBeat that Pivotal could soon cease to push its own Pivotal HD distribution. And not only that: Pivotal could release certain proprietary Hadoop technologies, which include Hawq and Greenplum, under open-source licenses, sources told VentureBeat. Source differ on which Pivotal components will be released.
Releasing these components as open source could give Pivotal a way forward with a Hadoop strategy that, so far, has found less traction than the company had hoped for.
It's unclear which distribution Pivotal — which still sells a distribution of Cloud Foundry open-source software, among other products — will encourage its customers to use if they want support for Pivotal's proprietary technologies.
Pivotal declined to comment on "rumors and speculation."
However, Pivotal is slated to make several announcements during a "strategy update" slated for February 17. That's precisely when we expect the news to hit.
In 2013 Pivotal announced that it had received a $105 million investment from GE.
A move of this nature wouldn't be unprecedented. Intel last year dropped its own commercial Hadoop distribution and threw its support behind market leader Cloudera.
More information:
Pivotal offers a modern approach to technology that organizations need to thrive in a new era of business innovation. Our solutions intersect cloud, big data and agile development, creating a framework that increases data leverage, acc... read more »
Powered by VBProfiles
---
Want more? Join us February 23-24 for our 5th annual Mobile Summit where the most senior leaders and best minds meet to discuss the latest mobile growth strategies at Cavallo Point Resort in Sausalito, CA. See if you qualify here.
---
#auto