The United Nations is hosting a global competition designed to spur the use of big data to tackle issues pertaining to climate change. The Big Data Climate Challenge (BDCC) seeks recently published or implemented projects that use big data and analytics to show the economic impact of changing climate patterns, and ways to manage their impact.
The BDCC is a project of the UN Global Pulse and the UN Secretary General's Climate Change Support Team, which hopes to gain "fresh evidence that strengthens the economic case for action on climate change to show where such action is feasible, affordable and effective," according to the UN Global Pulse site.
The contest is part of the Secretary-General's Climate Summit, which takes place on September 23 at UN Headquarters in New York. BDCC winners will be flown to the event, where their projects will be showcased during the UN General Assembly.
[Will weather forecasters ever get it right? Read 3 Ways Big Data, Supercomputing Change Weather Forecasting.]
One of the UN's goals of inspiring climate-related projects is to build public awareness of how big data can provide insights for reducing human-generated emissions. All relevant projects are welcome, the UN says, including those on the following topics: Agriculture and food systems, architecture and design, behavioral science, climate finance and risk management, disaster risk reduction and resilience, ecology, energy, green data centers, natural resource management, recycling, smart cities, transportation, and economic drivers such as carbon markets and subsidies.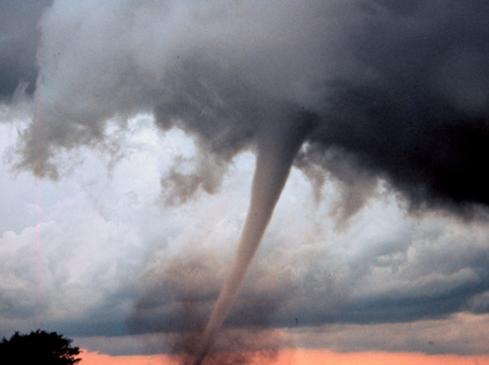 Image: Wikimedia Commons

The Climate Challenge should have little trouble finding contestants, as there is no shortage of data-driven studies on climate-related topics. One such example is NASA's Operation IceBridge mission, which helps scientists study global climate change by collecting radar data on Earth's polar ice sheets.

The UN says "high-profile experts" in climate science and data and sustainable development will help evaluate BDCC submissions. Advisors from Skoll Global, African Development Bank, Indian Institute of Science, MIT SENSEable Cities Lab, and World Meteorological Organization will participate. Representatives from several UN agencies, including the World Food Program, UN Environment Program, and the UN Population Fund, will provide additional technical support.

"We're confident that data-driven climate solutions exist around the globe -- we just have to find them. And the Big Data Climate Challenge seeks to unearth and highlight the best examples out there," said Dr. Miguel Luengo-Oroz, UN Global Pulse chief scientist, in a statement. "The impressive submissions that the Challenge has already received demonstrate both the relevance and importance of bringing the big data and climate communities together."

Climate change remains a controversial topic. A March 2014 report by the UN's Intergovernmental Panel on Climate Change (IPCC) states that the effects of man-made climate change are already underway, and that world leaders are ill-prepared to address its challenges, including rising sea levels and dramatic temperature shifts that could affect food production, habitability of coastal regions, disease control, and other issues.

You can use distributed databases without putting your company's crown jewels at risk. Here's how. Also in the Data Scatter issue of InformationWeek: A wild-card team member with a different skill set can help provide an outside perspective that might turn big data into business innovation. (Free registration required.)

#auto