Business
What to Think, Ep. 34: Big shots of big data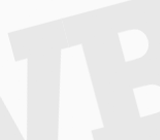 Image Credit: VentureBeat December 17, 2014 3:30 PM
Jordan Novet Obsessed with mobile growth? Join us February 23-24 when we reveal the best technologies and strategies to help your company grow on mobile. It all takes place at our 5th annual Mobile Summit at the scenic Cavallo Point Resort in Sausalito, CA. See if you qualify here.
---
These days, companies don't just have one data scientist hanging around. They have two or three or maybe even 150. So increasingly it makes sense for data scientists to have a place to collaborate to provide insights to help companies make informed decisions, not just do their work in isolation.
Startups have come forth with cloud-based tools for just this sort of thing. But Alpine Data Labs believes it's important for companies to keep such tools running in house, in their own data centers. And a growing customer list, featuring Blackberry and Morgan Stanley, suggests that the idea isn't crazy.
This week on What to Think, VentureBeat's Dylan Tweney and Jordan Novet speak with Tim Guleri, managing director at Sierra Ventures, about why he's so excited about Alpine, and Alpine cofounder and chief product officer Steven Hillion about what the startup wants to do next to become even more helpful.
Plus, we also tell you what to think about:
Leaked Windows 10 desktop features, including Cortana
How crazy it is for Facebook to try to become a business software provider
The way we use social media to complain about brands. A lot.
All this and more is in our latest weekly episode. Check it out!
Download the MP3 of Episode 34 here.
Or you can find this latest edition of What to Think on iTunes.
In addition, you can listen to us on Stitcher or get the What to Think RSS feed for the podcast player of your choice.
Enjoy the show!
More information:
Sierra Ventures
Alpine Data Labs
Sierra Ventures is a venture capital firm specializing in investments in all stages of a company's lifecycle from seed to growth. It does not invest in biotechnology, medical device, or healthcare companies. The firm typically invest... read more »
Alpine Data Labs is the leader in data science for Hadoop and big data. The company's products uniquely combine intuitive interfaces, native analytic processing in Hadoop, high performance in-database analytics, and the efficiencies of... read more »
Powered by VBProfiles
---
Want more? Join us February 23-24 for our 5th annual Mobile Summit where the most senior leaders and best minds meet to discuss the latest mobile growth strategies at Cavallo Point Resort in Sausalito, CA. See if you qualify here.
---
#auto