Business
How to watch Mark Zuckerberg's Barcelona Q&A live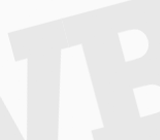 Image Credit: VentureBeat March 4, 2015 9:06 AM
Harrison Weber 0 Top marketing execs: Join us June 1-2 in Boston for GrowthBeat Summit. Sign up today as space is limited and we're limiting attendance to CMOs and top marketing execs. Request your personal invitation here.
---
Updated 10:35 a.m. PT with more details on Zuck's talk.
Today Mark Zuckerberg held a live Q&A session in Barcelona, Spain. You can find the Q&A video right here. The event kicked off at 9 a.m. PT / 12 p.m. ET / 6 p.m. CET.
This wasn't Zuck's first public "town hall" Q&A. He's hosted at least four so far, by our count. During the talk, Zuckerberg spoke broadly about a number of topics, including global connectivity, women's rights, and censorship. He also offered an interesting comment on how hiring works at Facebook.
---
VentureBeat's VB Insight team is studying email marketing tools. Chime in here, and we'll share the results.

#auto