Business
Angry Birds in the park? Aireal's augmented-reality tech for businesses could make it 'real'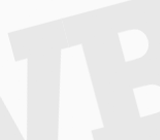 Above: Want to play Angry Birds in the park? Aireal says its augmented reality technology makes it possible.

Image Credit: Aireal April 1, 2015 4:01 PM
Daniel Terdiman 0 Want to master the CMO role? Join us for GrowthBeat Summit on June 1-2 in Boston, where we'll discuss how to merge creativity with technology to drive growth. Space is limited and we're limiting attendance to CMOs and top marketing execs. Request your personal invitation here!
---
Imagine walking through a park and suddenly stumbling across a human-scale game of Angry Birds right in front of you. Or going into a sporting goods store and seeing a couple of NFL players running a play near a display of their jerseys.
To a company called Aireal, you shouldn't have to imagine it — you should experience it.
The Dallas-based startup has developed an augmented-reality system aimed at businesses, a technology designed to "anchor" two- or three-dimensional digital content at "longitude, latitude, and altitude coordinates," explained Kevin Hart, the company's founder.
The idea is simple: Visitors to, say, that sporting goods store, would hold up their mobile device and see those players running around in front of them. Or someone walking through the park would see the Angry Birds game playing out on their mobile device's screen. Because the location had been set up by someone to display that content at those specific coordinates, anyone looking at it through Aireal's system would see that 2D or 3D imagery.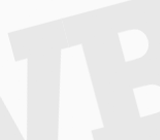 Above: Football players in a sporting goods store? It's possible with Aireal's AR tech.

Image Credit: Aireal

Aireal is hoping it can provide a wide variety of retail and business partners the kind of augmented-reality technology that is increasingly becoming popular in gaming, and which can enrich just about any environment.

Already, Hart told VentureBeat, Aireal is in late-stage talks with two Fortune 500 companies about implementing its technology into their businesses. Though he wouldn't name them, he said one is in the hospitality industry and the other is in retail.

Hart said he also imagines Aireal's technology being used for things like helping companies imagine what an empty warehouse space will look like when fully built out. Hold up the mobile device in front of the space, he explained, and all the shelving and equipment that might eventually be there suddenly appears. Being able to walk through a space like that and see a 3D rendering of what it would look like could help companies design their warehouses in the most efficient manner, he said.

In fact, he added, Aireal is in talks with a supply-chain management company that builds out facilities for Amazon and Tesla to incorporate the augmented-reality tech for them.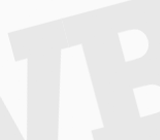 Above: Companies could use the technology to envision a warehouse before it is built out.

Image Credit: Aireal

Until now, Aireal has been bootstrapped by Hart and his team. But now the company is starting to look for about $1.1 million in venture capital.

There are other companies creating AR technology for businesses, of course. Among them are Blippar and Metaio. But Hart said that those companies tend to use image recognition as the basis for adding digital content to an environment. By comparison, Hart argued, Aireal's system of tying the content to actual geographical coordinates opens up a wider set of possible uses — even anchoring content in the sky.

One downside of using coordinates, he added, is that GPS tends to have an accuracy of only about 15 meters. As a result, Aireal uses multiple satellite feeds to try to lock the exact location of its content down and ensure that it doesn't move when someone is looking at it.

Aireal also built into the technology a concept that Hart called a "digital mold," which understands where physical structures are in an environment. He explained that if you use Yelp's "monocle" mode, an AR implementation that shows the location of businesses based on where a user's phone is pointed, the system doesn't understand that a restaurant might be behind a building, making it hard for the user to find.

With Aireal, however, the system is designed to understand that the building is in the way and not show content behind it. In order to see the content, Hart said, you would have to walk around the building. "That gives off the perception," he said, "that our content coexists with our reality."
More information:
Yelp (www.yelp.com) is a website that connects people with great local businesses. Yelp was founded in San Francisco in July 2004. Since then, Yelp communities have taken root in major metros in the United States, Canada, the United Ki... read more »
Powered by VBProfiles
---
VentureBeat's VB Insight team is studying email marketing tools. Chime in here, and we'll share the results.

#auto