Business
Big data startups pull in big money in 2013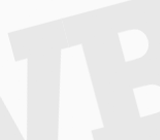 Above: The money is flowing to big data startups in a big way.

Image Credit: Judy Baxter/Flickr December 9, 2013 11:43 AM
Jordan Novet Obsessed with mobile growth? Join us February 23-24 when we reveal the best technologies and strategies to help your company grow on mobile. It all takes place at our 5th annual Mobile Summit at the scenic Cavallo Point Resort in Sausalito, CA. See if you qualify here.
---
Investors have pumped $3.6 billion into startups focused on big data this year. Not too shabby: It's almost three quarters of all the money that's gone into such companies from 2008 to 2012, according to a new infographic out today from burgeoning site Big Data Startups.
The infographic includes a roundup of the 10 data startups that have grabbed the most funding to date. Here are the top five:
Palantir, which most recently was reported to be raising $100 million with a $9 billion valuation.
MongoDB, which announced a $150 million round in October.
Mu Sigma, which raised $108 million two years ago and now has customers including Microsoft and other big companies for its analytics tools.
Cloudera, which took on a $65 million round last December and is presumably leading the pack of Hadoop distribution vendors.
Predictive analytics provider Opera Solutions, which grabbed $84 million in 2011.
The infographic also lists the biggest investors in big data startups. Lightspeed Venture Partners comes out on top. Big data companies in Lightspeed's portfolio include Informatica, MapR, Origami Logic, Qubole, Real Time Genomics, and TimesTen.
Sequoia Capital, IA Ventures, Khosla Ventures, and New Enterprise Associates also all have many big startups in their stables.
Three $100 million big data funds popped onto the scene this year, including from KPMG Capital and Accel Partners, according to the infographic.
The infographic also includes information about 50 acquisitions of data startups.
Big piles of money are being thrown at big data plays right now. One could blame that on big data being pretty much at the top of the hype cycle Gartner likes to talk about. Cloud computing is considerably farther along, and lots of companies are getting deeper into public, private, and hybrid deployments.
Surely investors and companies with major cash on hand will continue to spend for startups dealing in big data, but next year and 2015 should be filled with less investor desperation around getting behind big data. Expect enterprises to talk about realistic, albeit sometimes small-scale, implementations. Data scientists should become more popular among lots of companies in the coming two years. For now, there's just a lot of excitement, confusion, and spending around big data. So enjoy it while it lasts.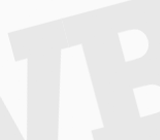 ---
Want more? Join us February 23-24 for our 5th annual Mobile Summit where the most senior leaders and best minds meet to discuss the latest mobile growth strategies at Cavallo Point Resort in Sausalito, CA. See if you qualify here.
---
#auto