Gadgets
The joy of specs: Sony's $840 augmented-reality glasses are now on sale in 10 countries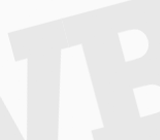 Above: Sony's AR Glasses

Image Credit: Sony March 27, 2015 8:12 AM
Paul Sawers 0 Want to master the CMO role? Join us for GrowthBeat Summit on June 1-2 in Boston, where we'll discuss how to merge creativity with technology to drive growth. Space is limited and we're limiting attendance to CMOs and top marketing execs. Request your personal invitation here!
---
Two months after Sony first revealed its dorky augmented-reality (AR) glasses, the technology giant has made the $840 spectacles available for sale in 10 countries.
The smart glasses have already been on preorder in some countries and were originally touted for an early March launch, but they're now available in the following markets: Belgium, France, Germany, Italy, Japan, Netherlands, Spain, Sweden, U.K., and U.S.
As with other similar AR eyewear, the SED-E1 SmartEyeglass is tagged as a "Developer Edition," meaning it's for the mass consumer market yet. The device overlays video atop the lenses to serve up information on the world around you, such as bus times, directions, or just about anything contextual. But don't confuse this with Sony's virtual reality (VR) headset, Project Morpheus, which is a yet-to-launch head-mounted display for the PlayStation 4 and PlayStation Vita.
A steady influx of connected AR glasses have hit the market in recent years, with the likes of Google Glass making minor waves and Microsoft teasing HoloLens, while other players such as Vuzix are also making their mark. Sony is the latest to try its hand at shipping smartphone-connected glasses, and only time will tell if it will manage to find a market fit.
Meanwhile, you can see a video of the SED-E1 in action below.
---
VentureBeat's VB Insight team is studying email marketing tools. Chime in here, and we'll share the results.

#auto